Preheat the oven to 180°C, Gas Mark 5. Put a 20cm oven-proof shallow dish in the oven on a baking tray whilst the oven heats up. You get to cheat and use a store bought crust (just be sure to put the whole thing in a pretty pie pan before you serve it so it's not quite so obvious) and the spinach comes frozen right out of a box. My favorite way to remove the water from the frozen spinach is to rinse the spinach and then place in a flour-sack dishtowel.
You can trim your crust further if there's a big gap between the top and the top of your crust but you might want to do so more neatly than I did. Question on the par-baking, when I lift out the parchment and weights, part of the cooked crust always comes with it. Patching is OK when it's going back in oven, but when it's for a no-bake pie, it's frustrating.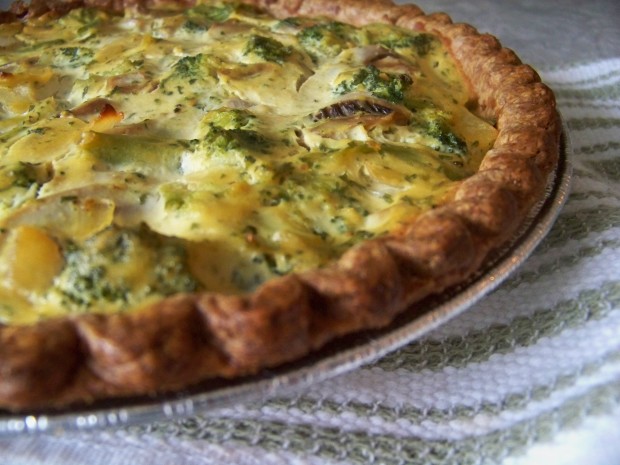 Heat oven to 425 degrees F. Fit the pie crust into and up the sides of a 9-inch pie plate; fold the edge of dough underneath itself to create a thicker 1/2-inch border that rests on the lip of the plate and crimp as desired. We've saved the recipes from this guide to your Recipe Box for easy access anytime you visit.
It's so refreshing, positive, and you can tell your love of food comes through in every part of it. I made this quiche today and it was amazing. I made a quiche , filled the pie crust while it was uncooked and the edges still turned out too brown. Hi Deanna, Asparagus will work; just be sure to cut the pieces very small, otherwise the quiche will be hard to cut.
Carefully pour in the egg mixture and place the quiche onto a baking tray and place into the oven, baking for about 25 minutes at 180c (160c fan oven) or until the egg mixture is set and top is very lightly browned. Recipe of the Day Newsletter: New recipes and fan favorites delivering daily inspiration!